I don't even know where to start with these two. Seriously! Sara and Greg have to be two of the sweetest people I have ever photographed, and their wedding day was AMAZING! With a fantastic team of vendors, they were able to host a beautiful ceremony in a gorgeous, old church and follow that up with an awesome time dancing the night away at Olde Dobbin Station. Everything came together so beautifully, and I was beyond thrilled to be the one chosen to document this perfect day! This couple was absolutely adorable, the weather couldn't have been better, and I hope their day was everything they dreamed of and more! I had SO MANY favorites that this post is a big one for me; hang in there until the end because Sara and Greg are so worth it!!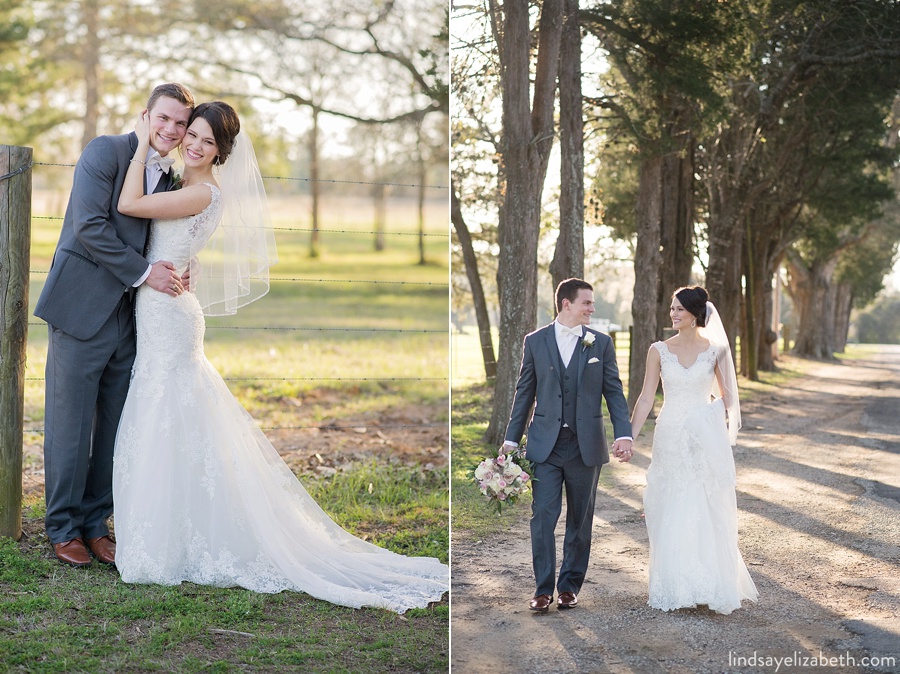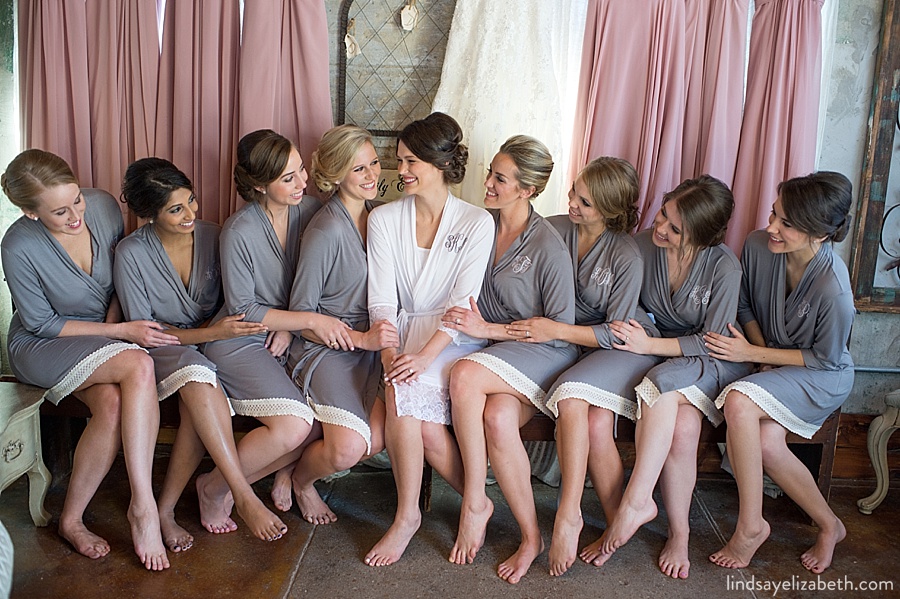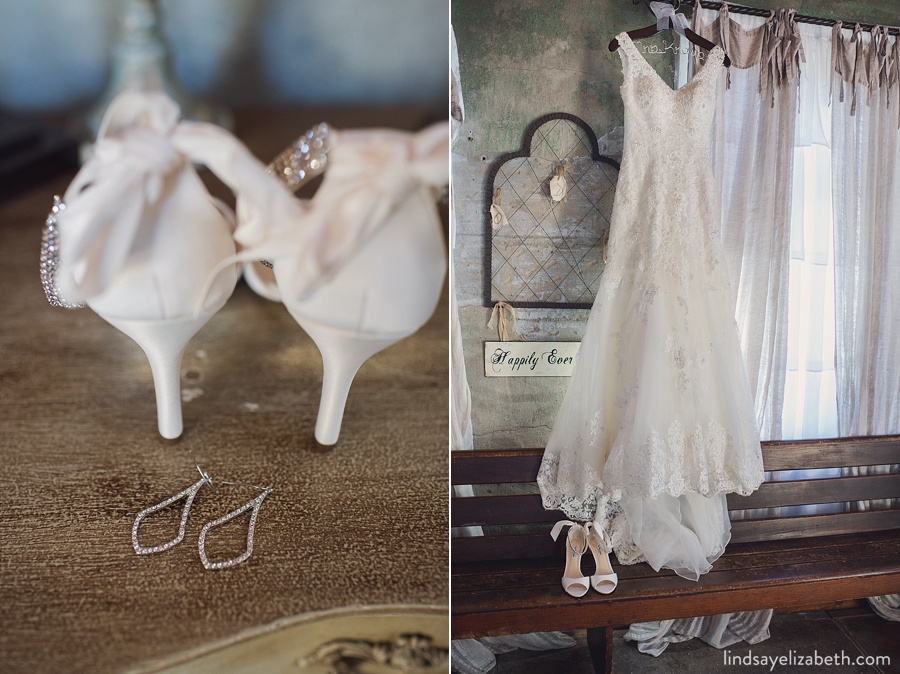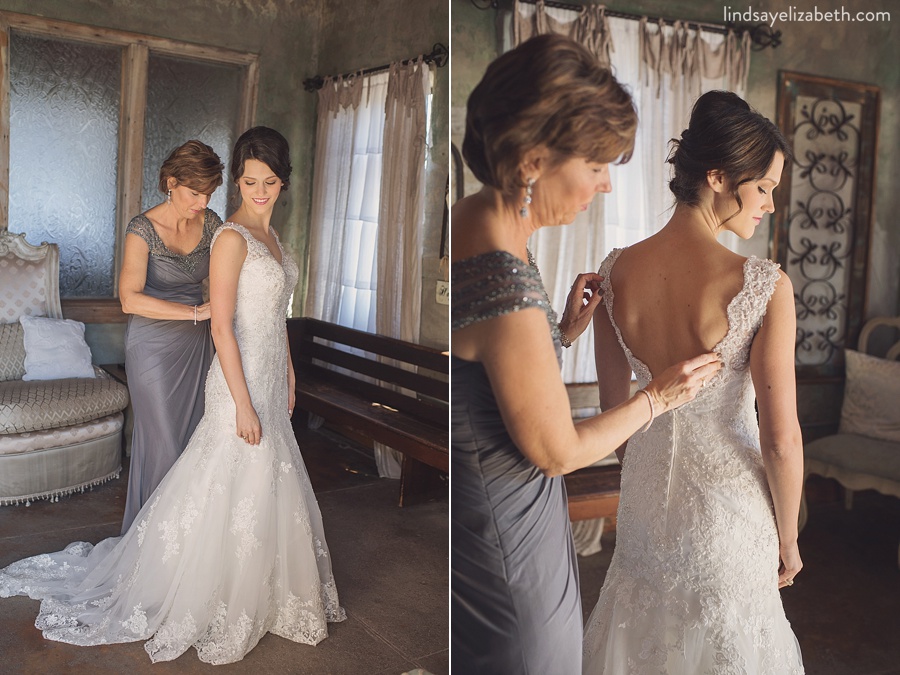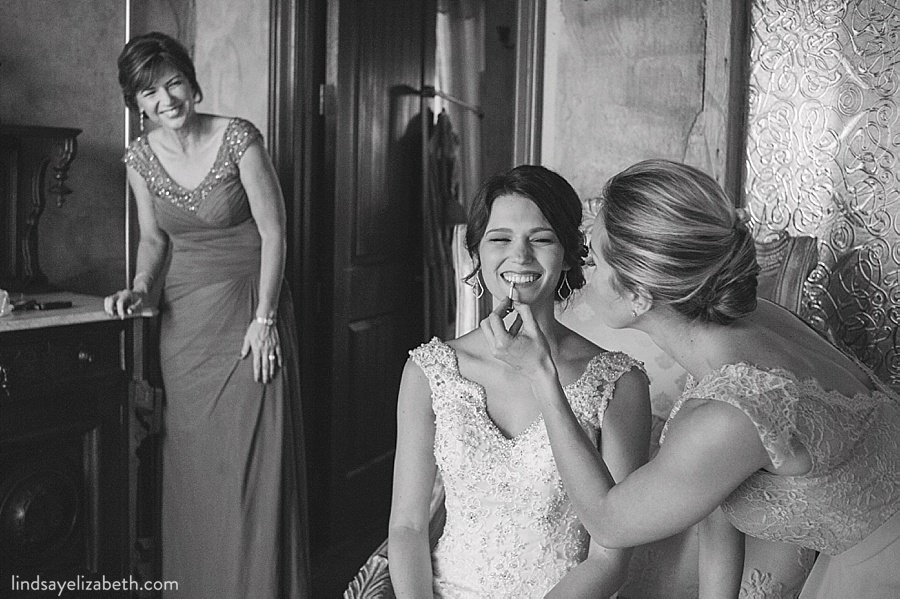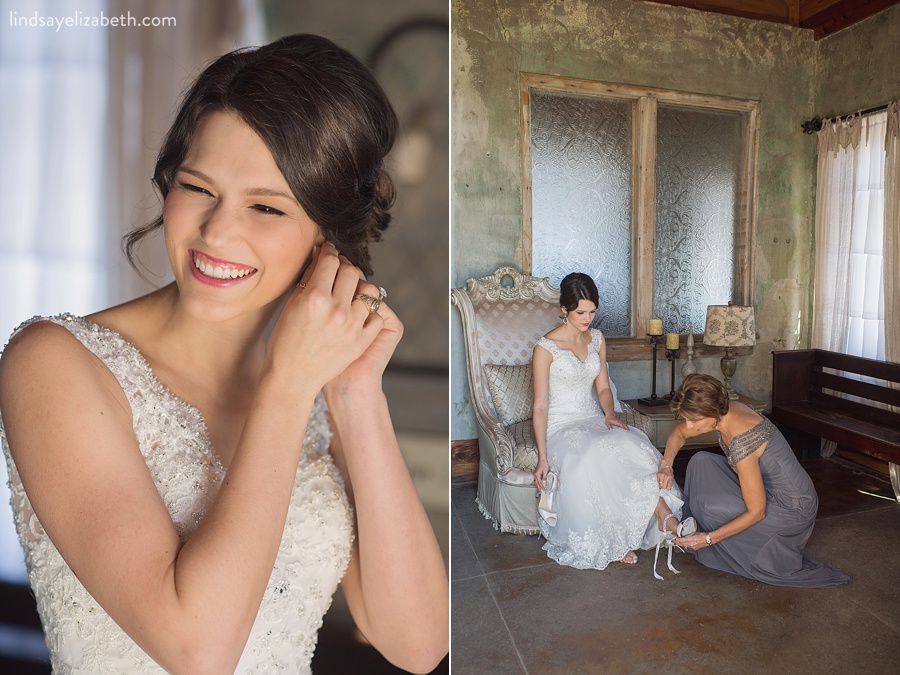 I LOVE the colors Sara chose for her girls' dresses!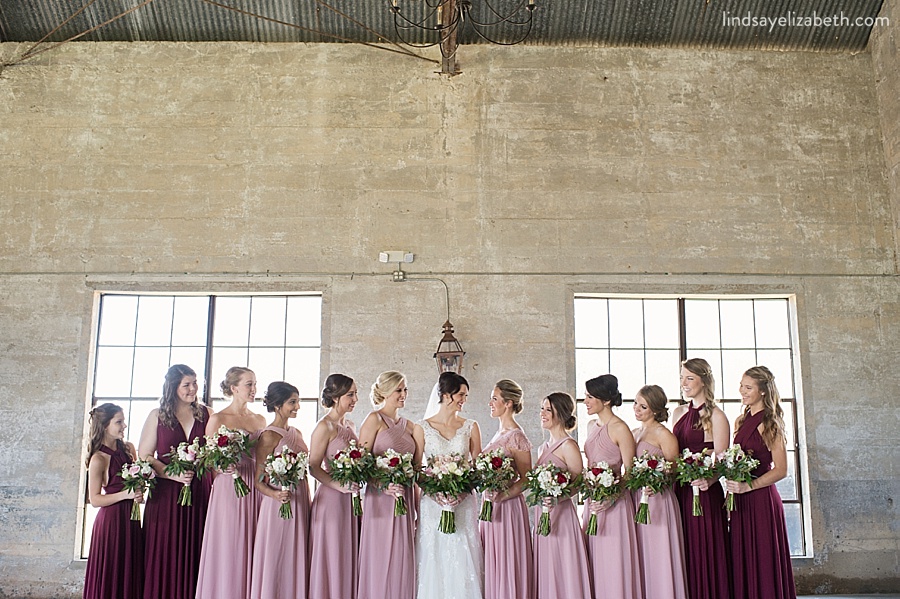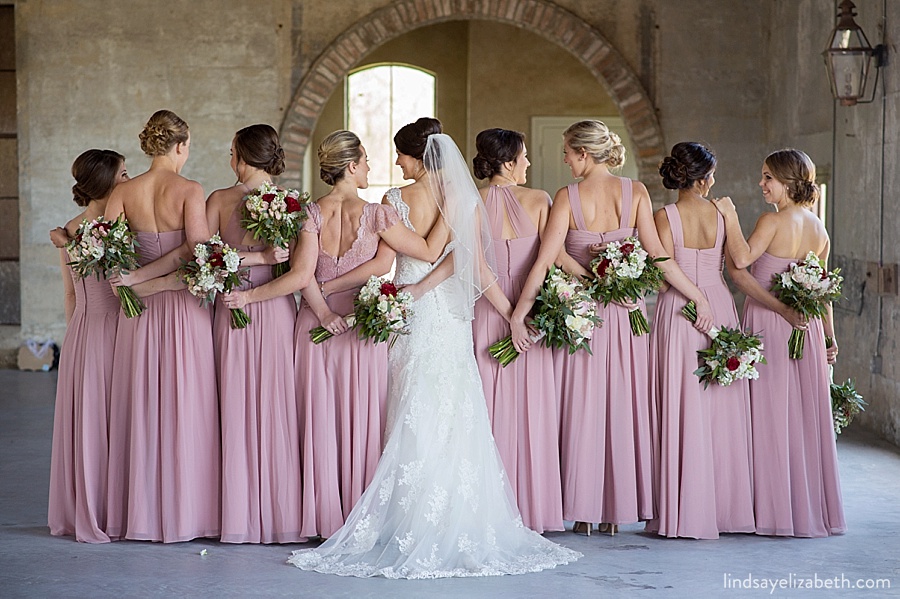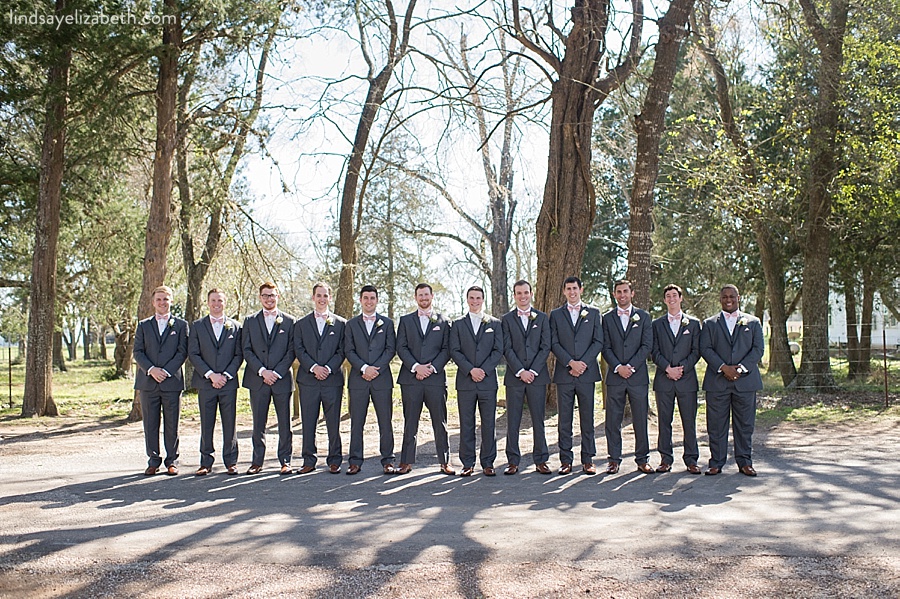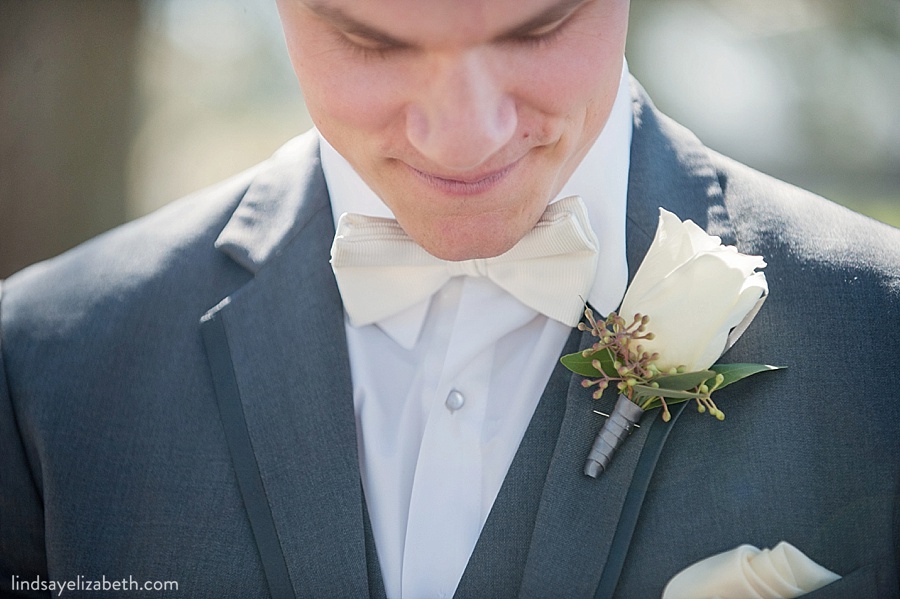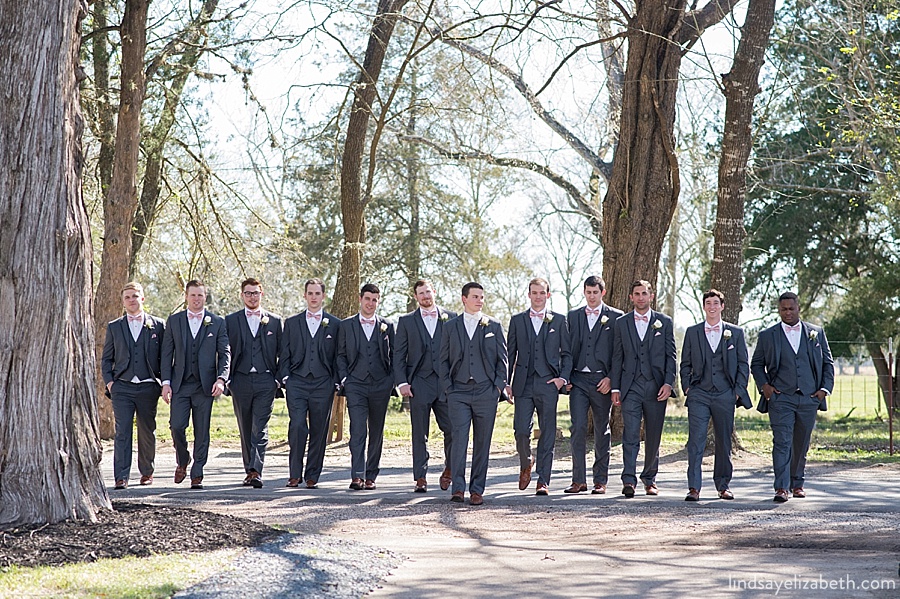 Sara and Greg chose to have a moment to pray together before the ceremony, but of course, coudln't see each other. We found a quiet little spot for them to share a sweet moment together.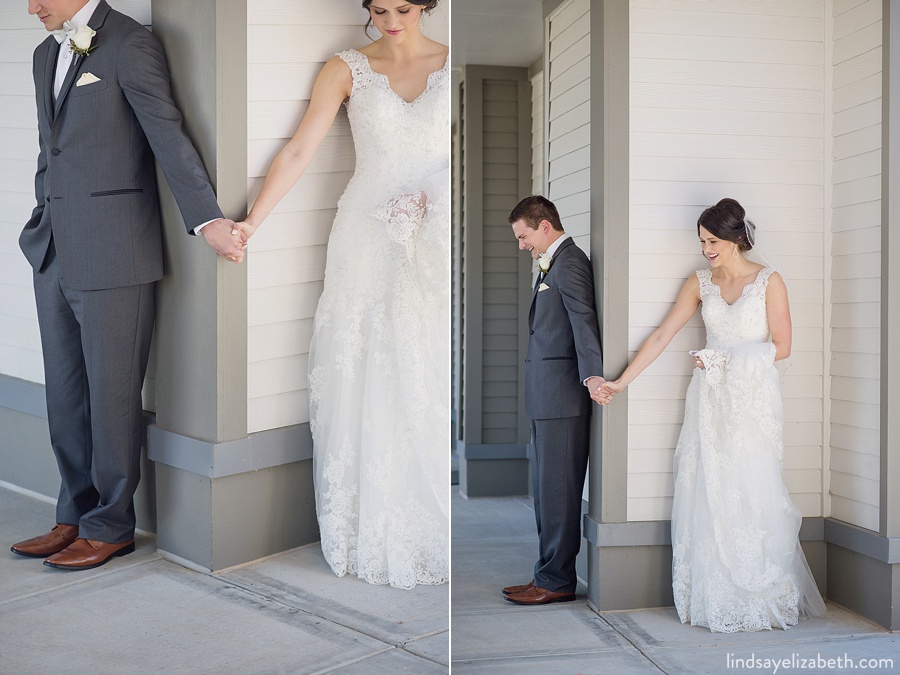 If you haven't seen Sara's bridal session, you should go look. Because, HELLO SHE'S GORGEOUS!!!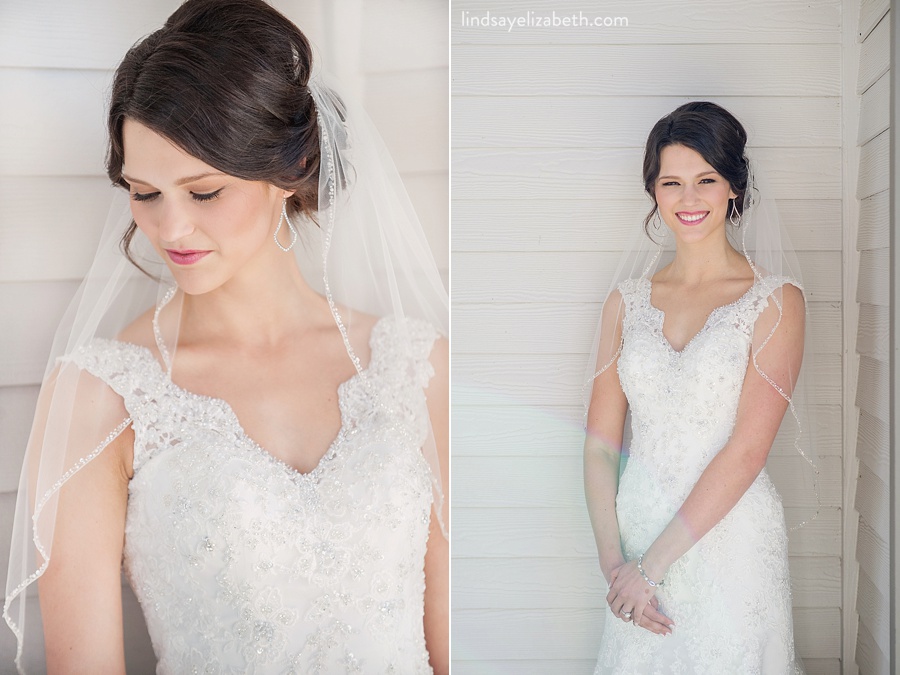 A quick "hands in" moment for the dudes just before the ceremony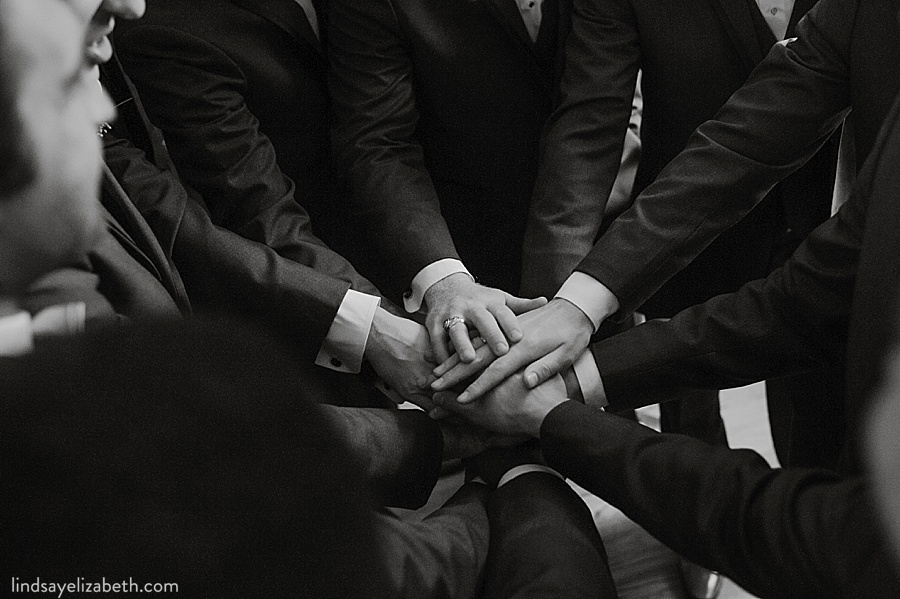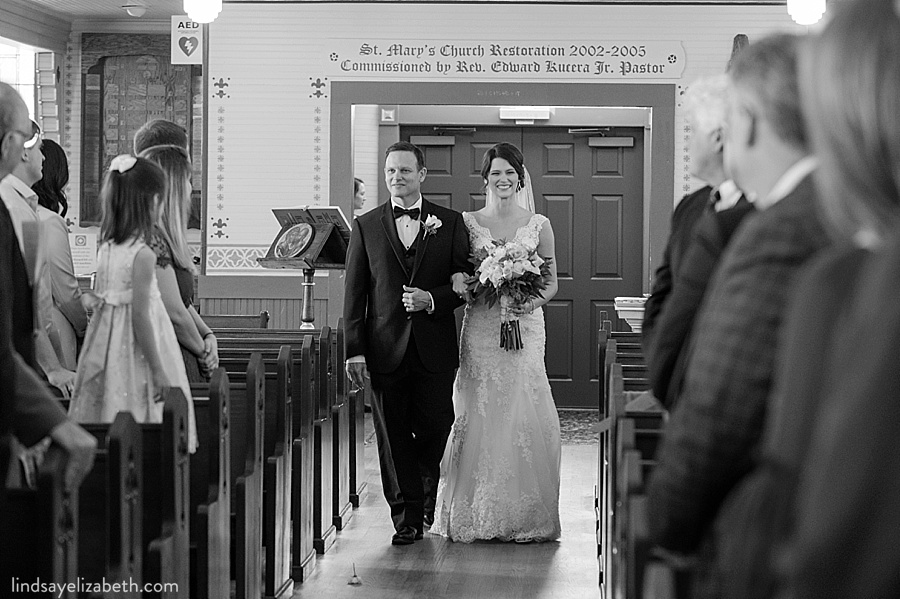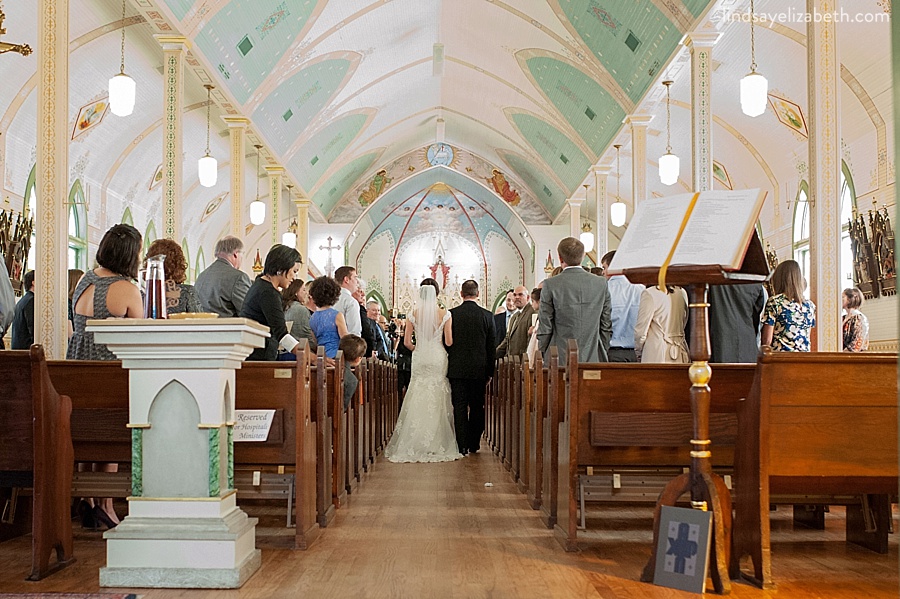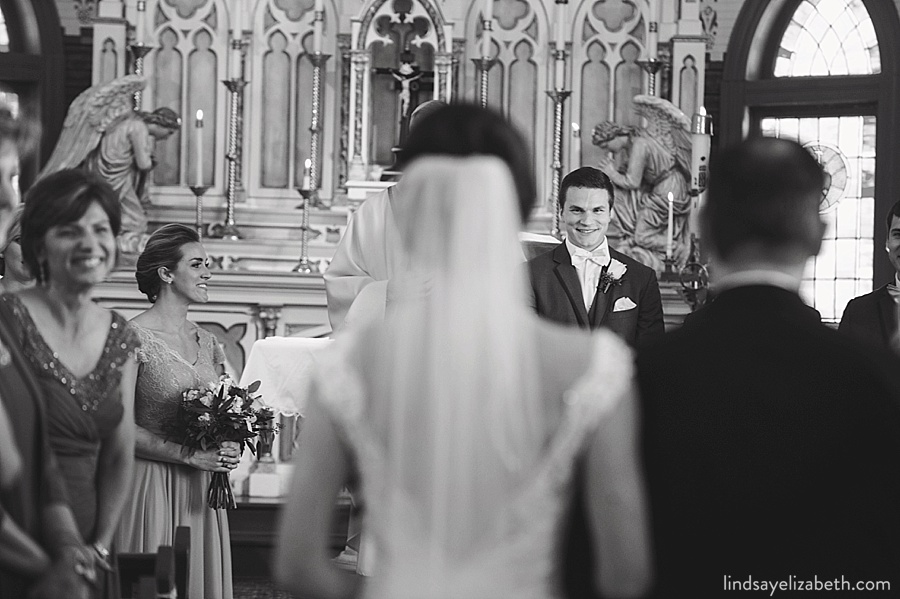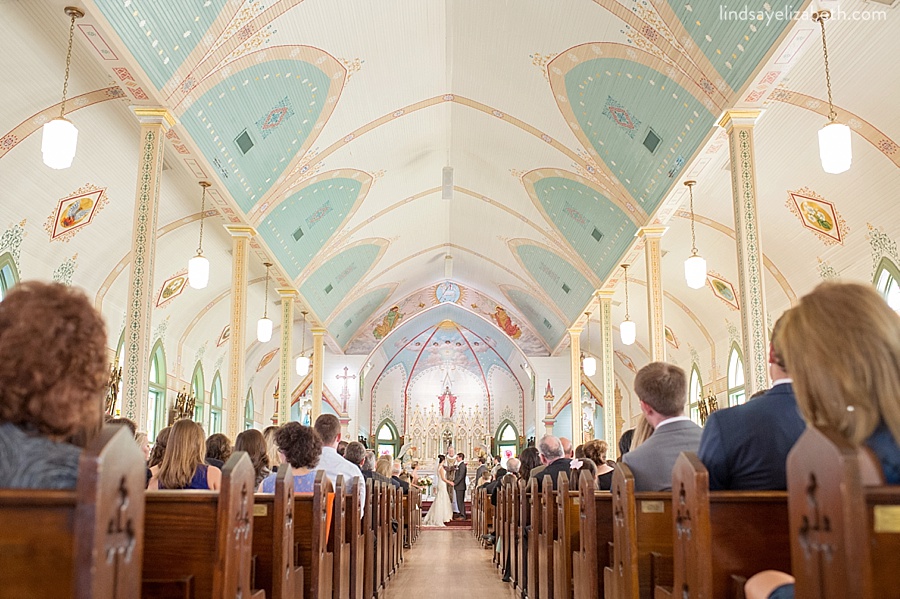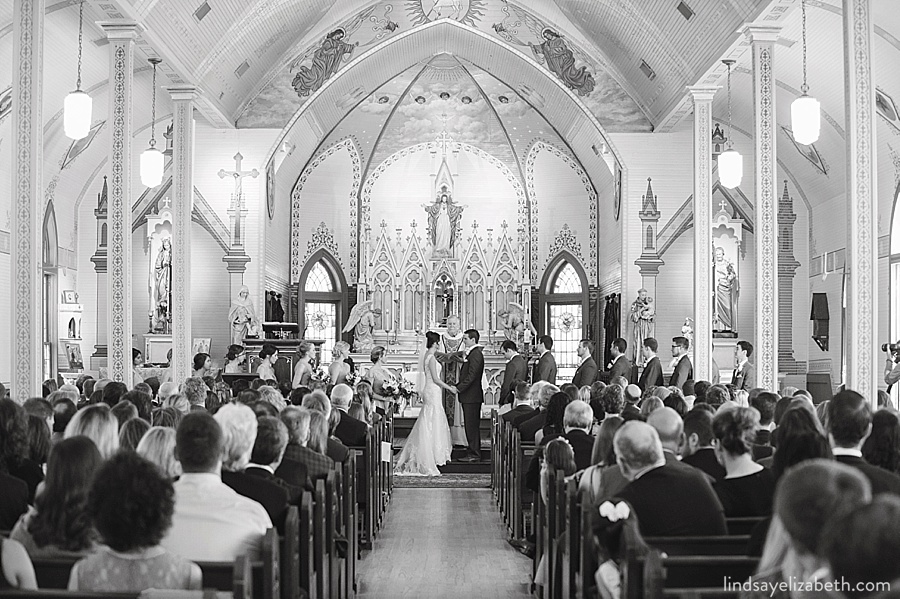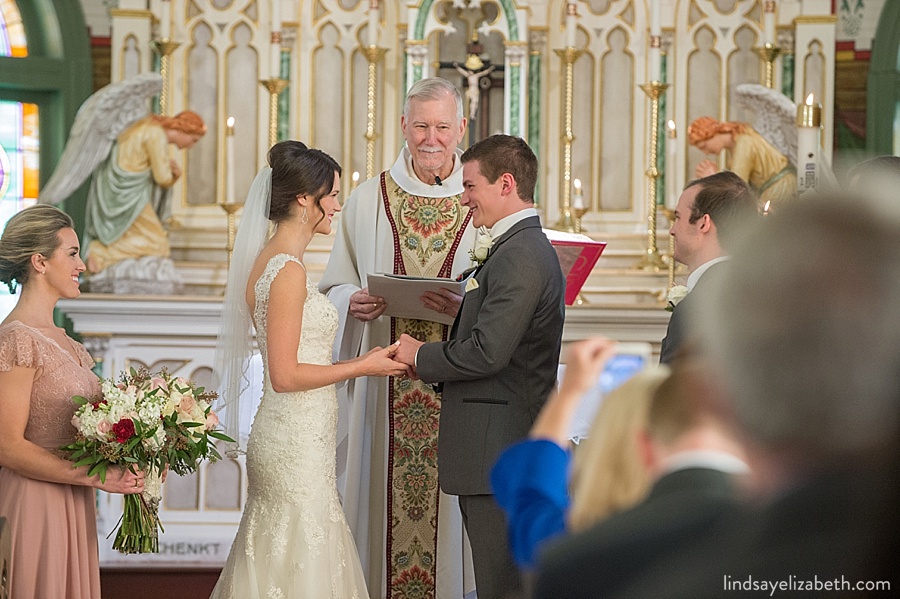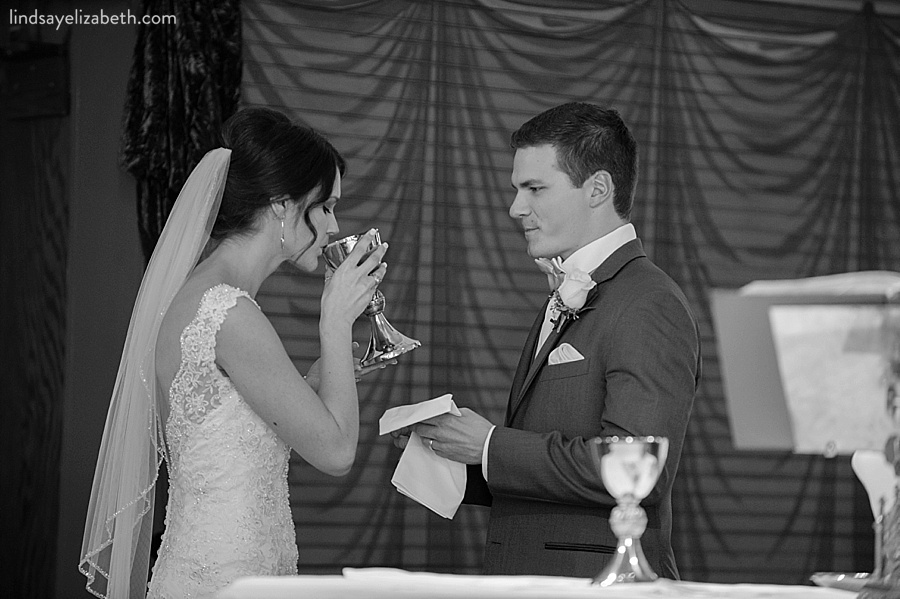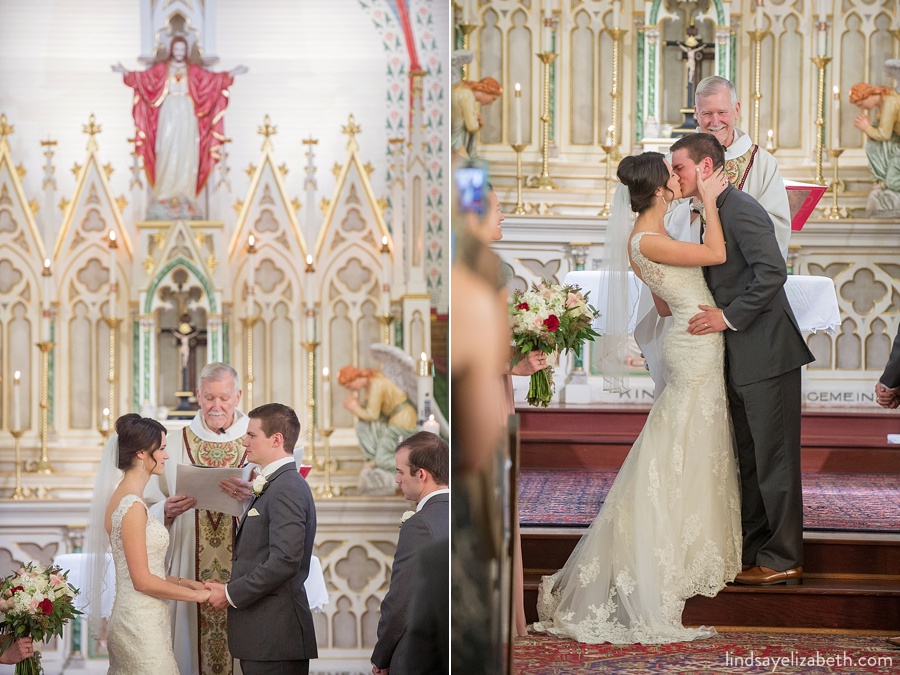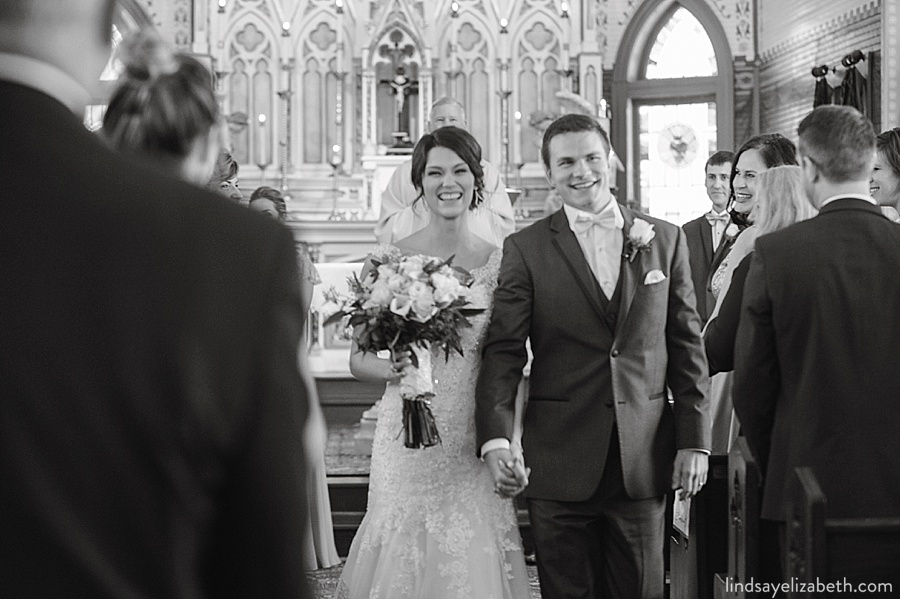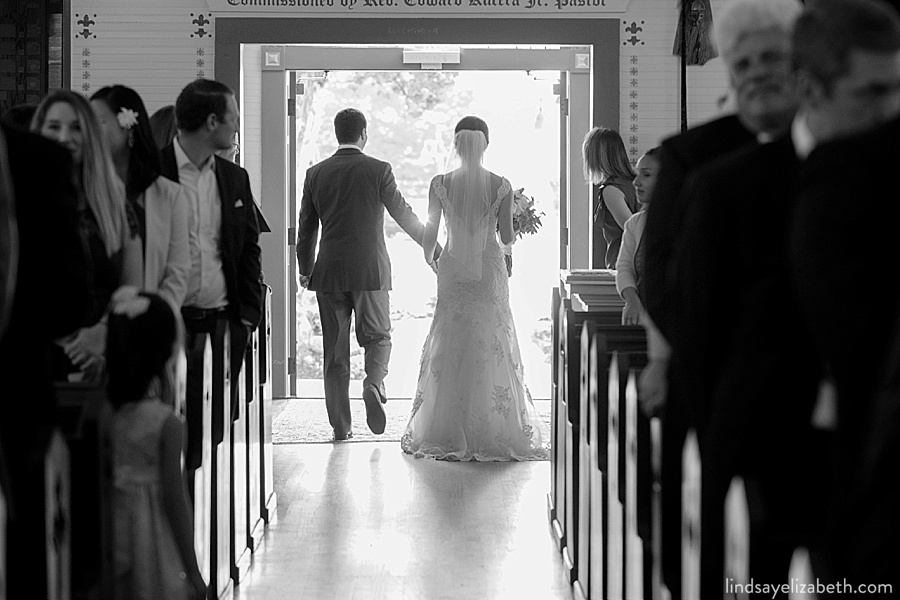 Like I said, the weather was PERFECT! Even better, they'd built enough time in their timeline for lots and lots od picture amazingness! I highly suggest making sure you have enough time for photos after the ceremony!!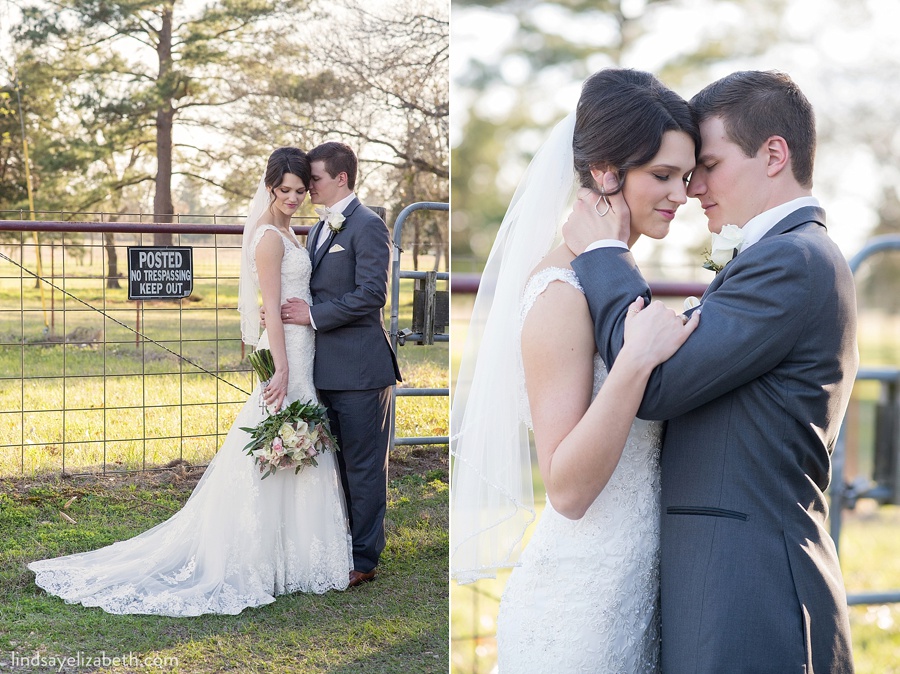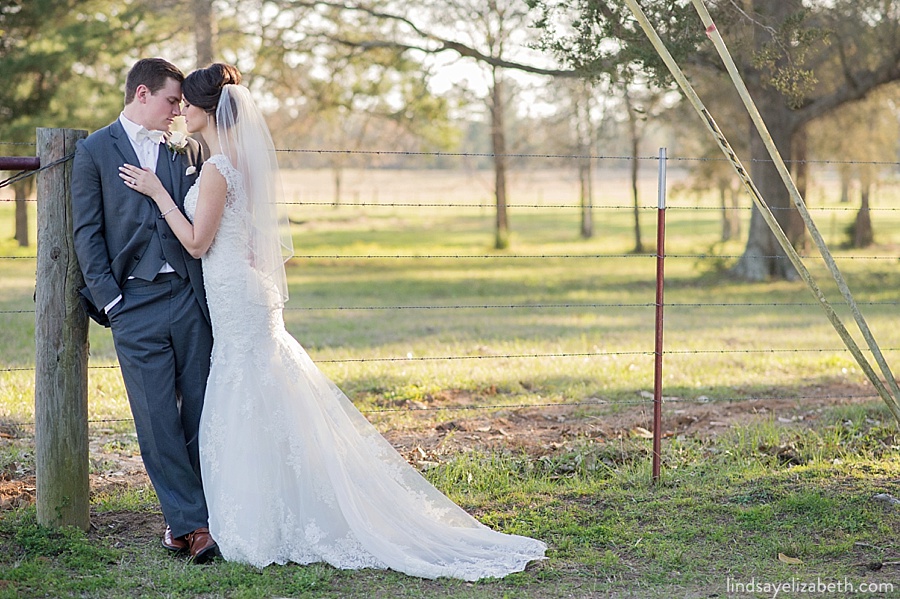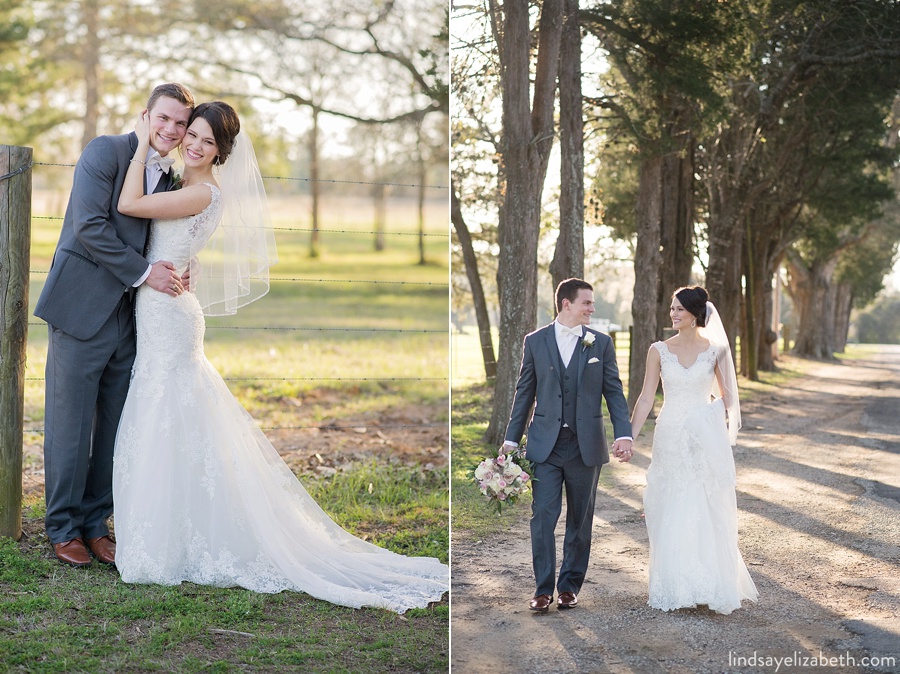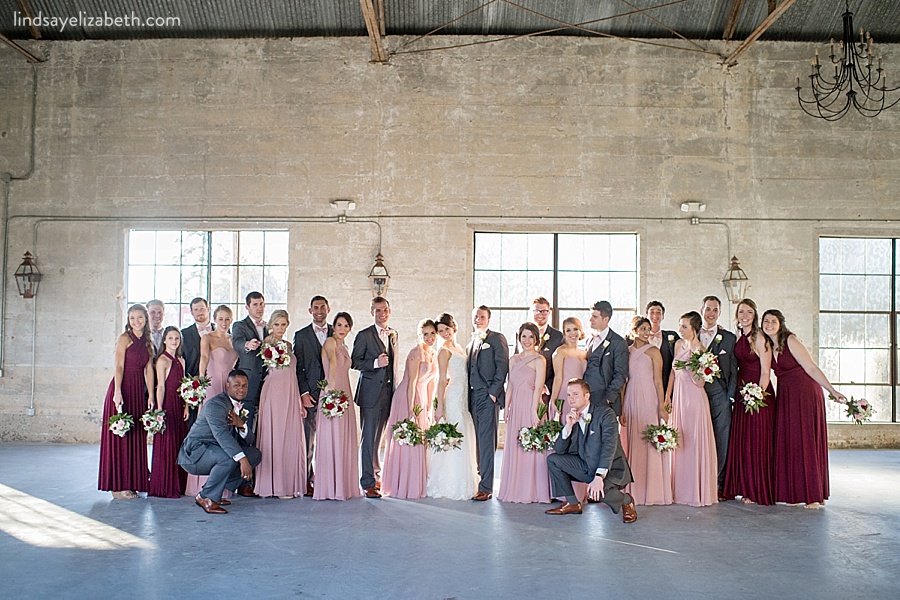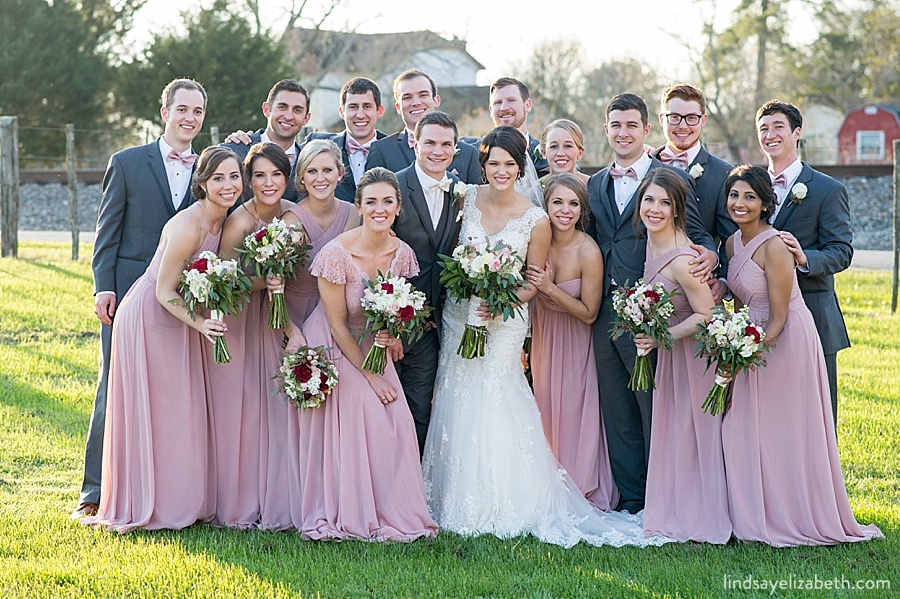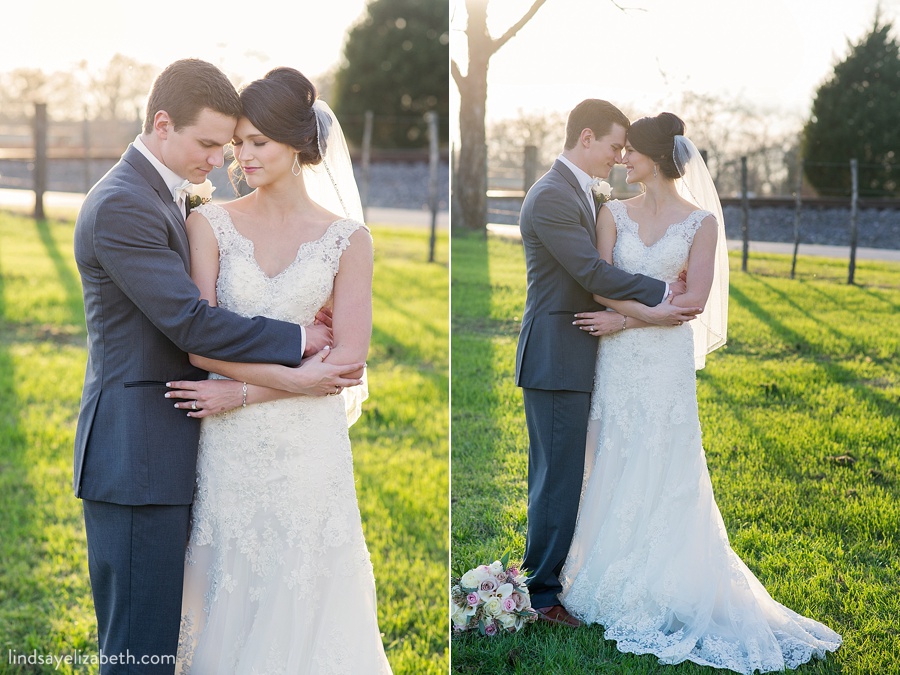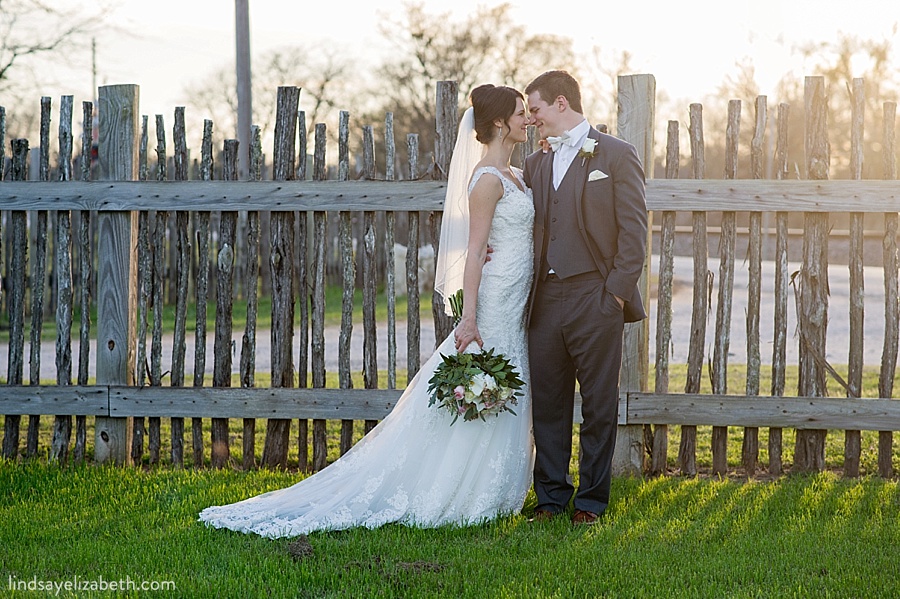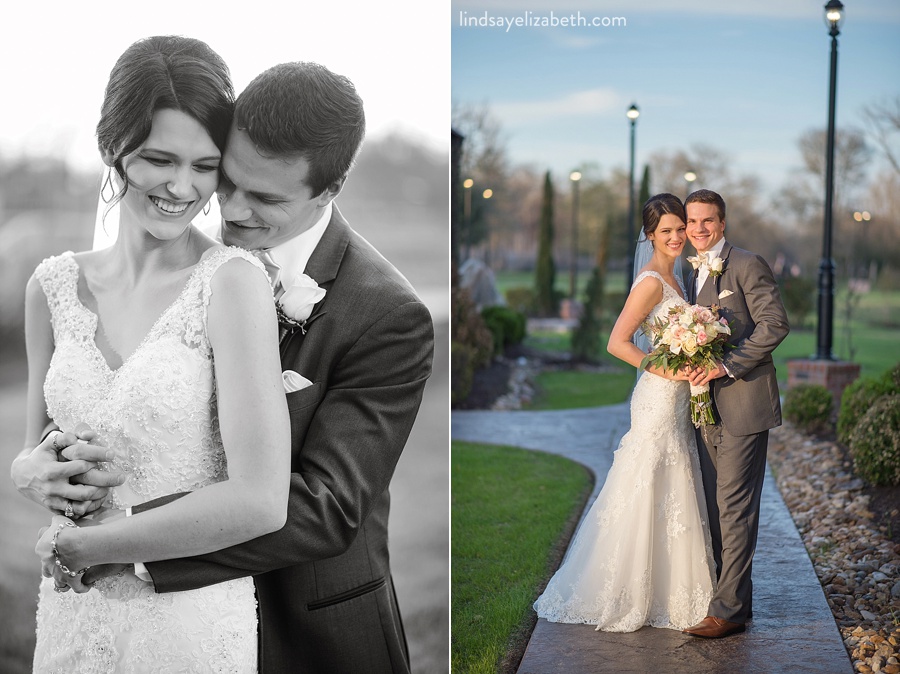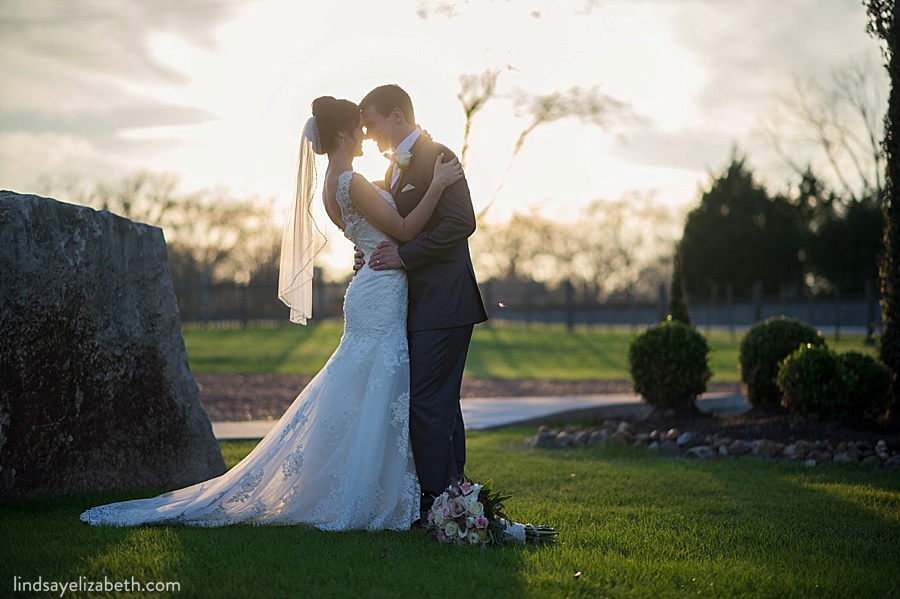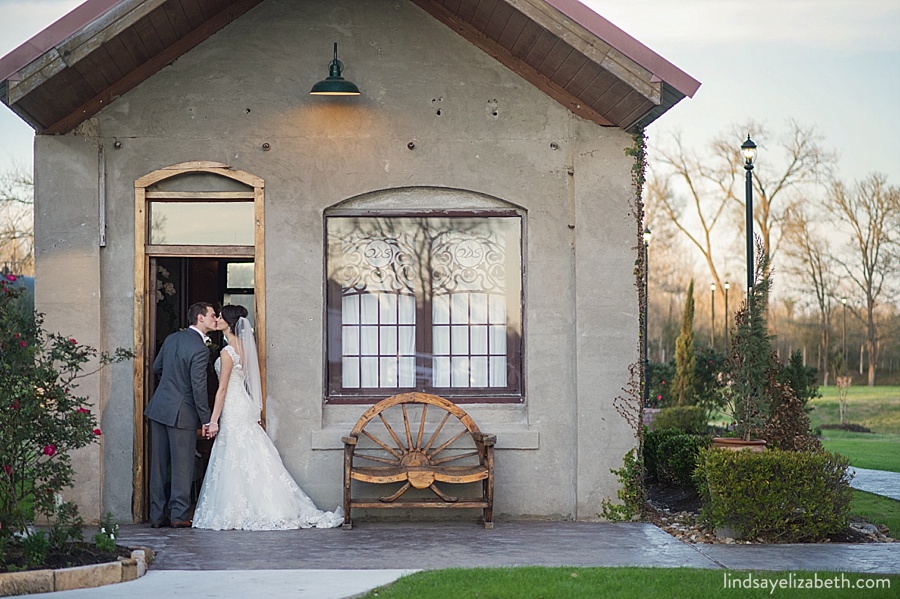 Sara and Greg started their reception with a second line! Always so fun!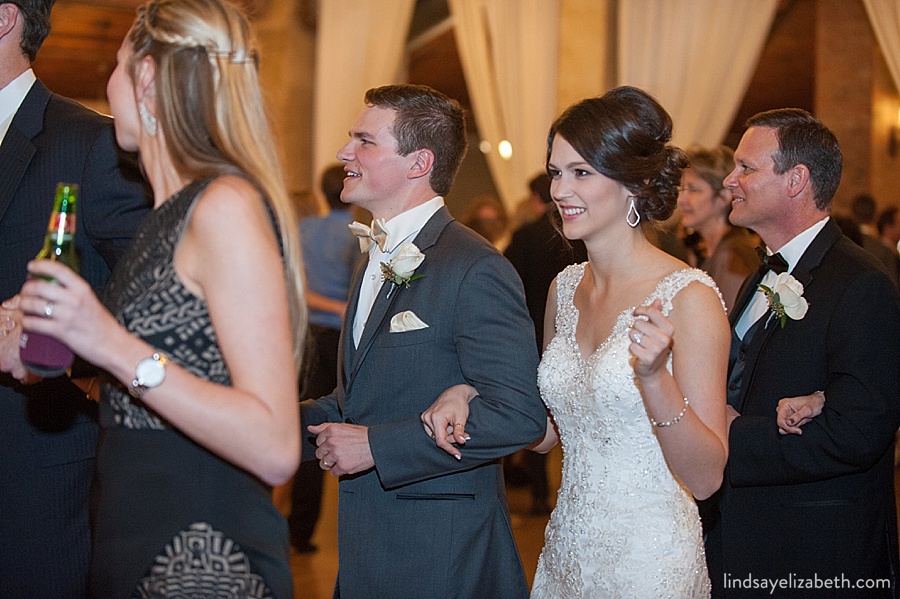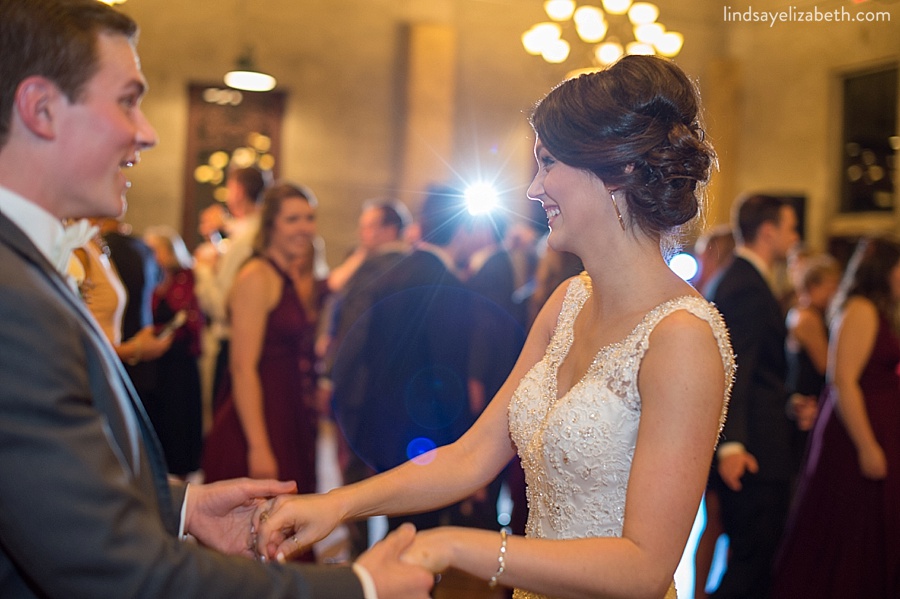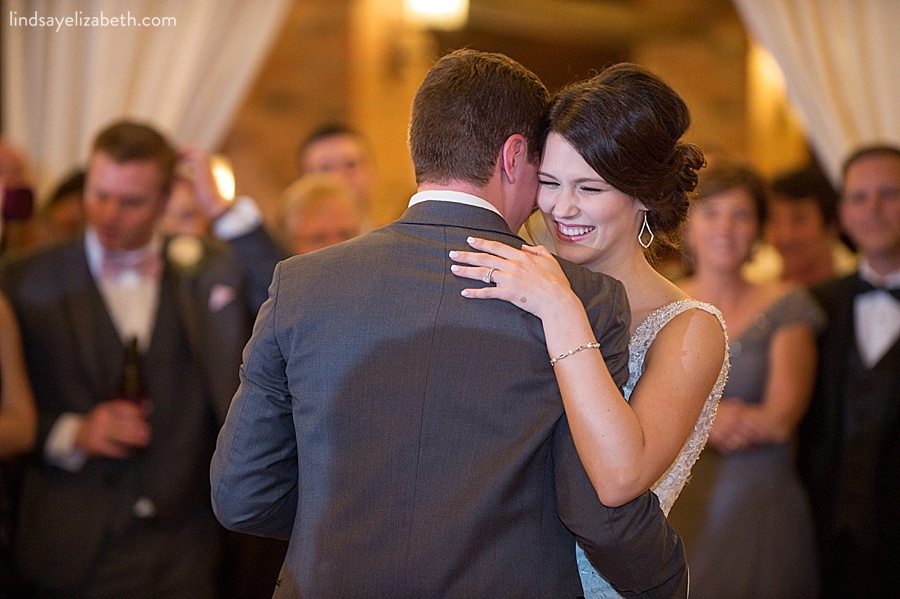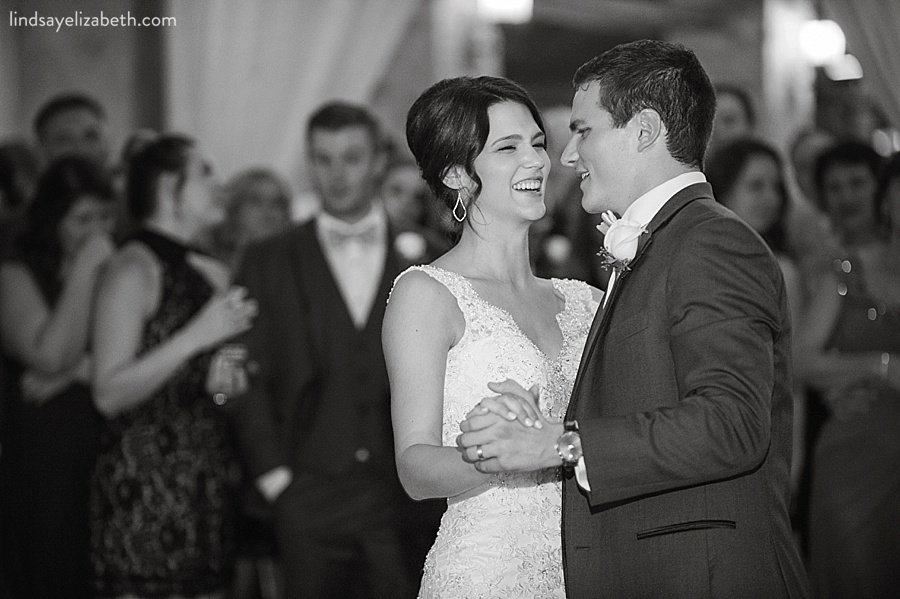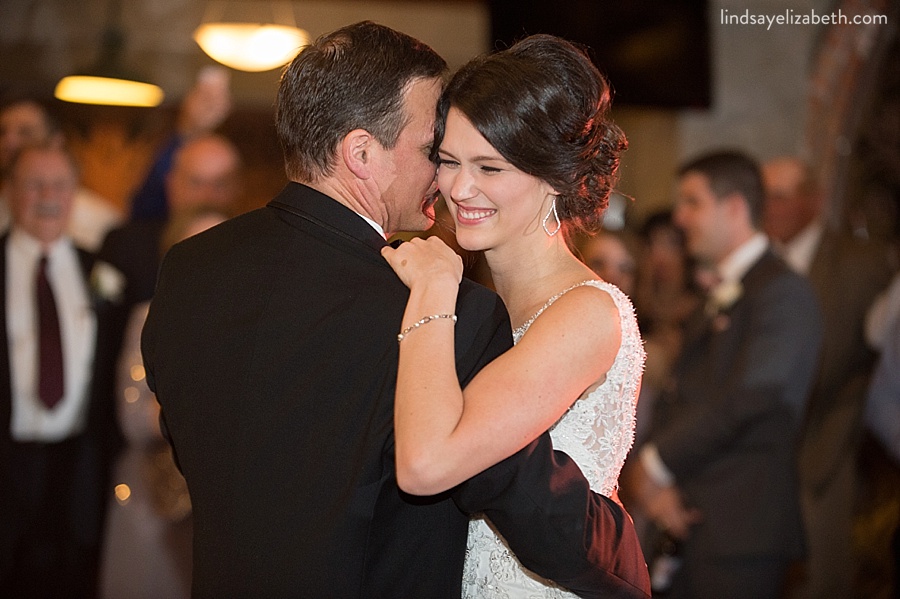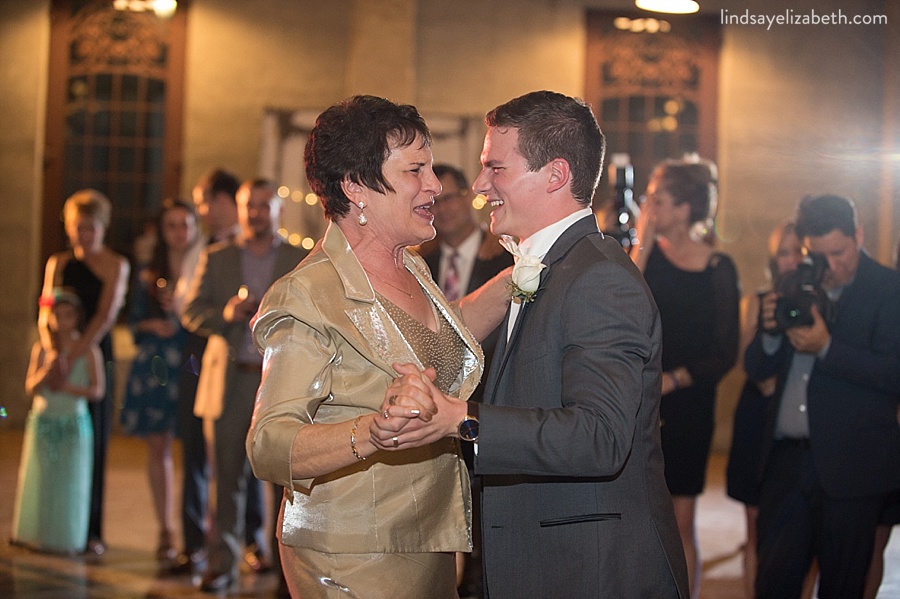 Sara's grandfather was gettin' down on the dance floor ALL NIGHT! It might have been my favorite part of the whole day  😉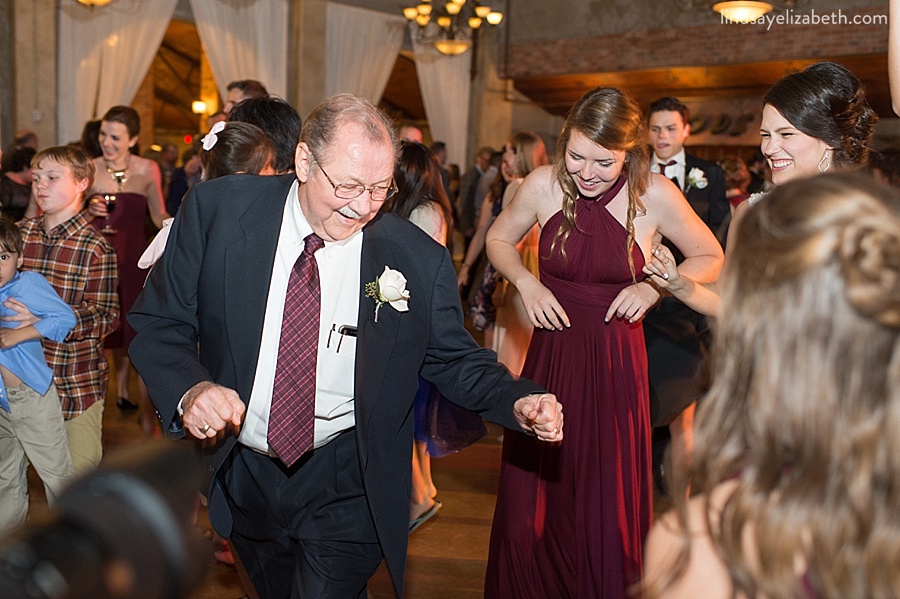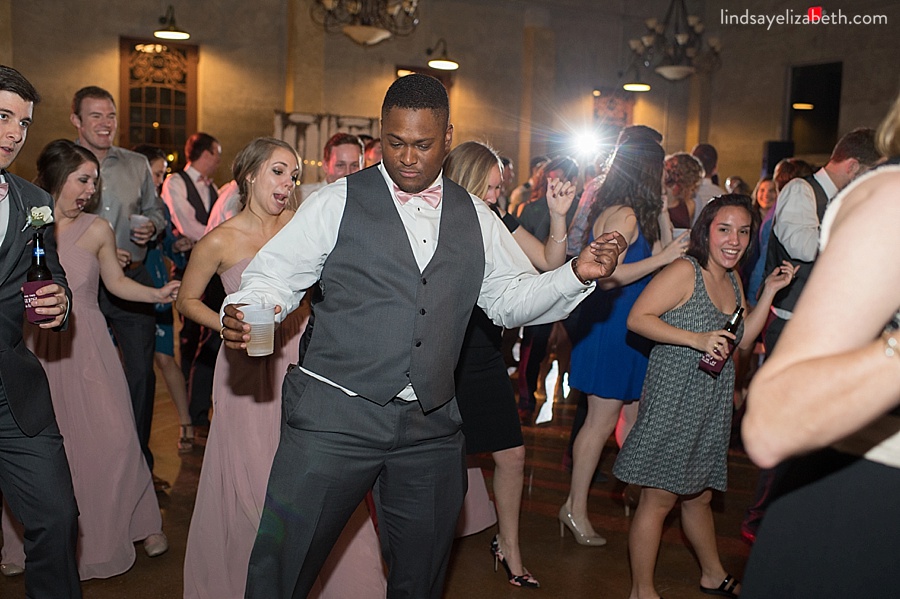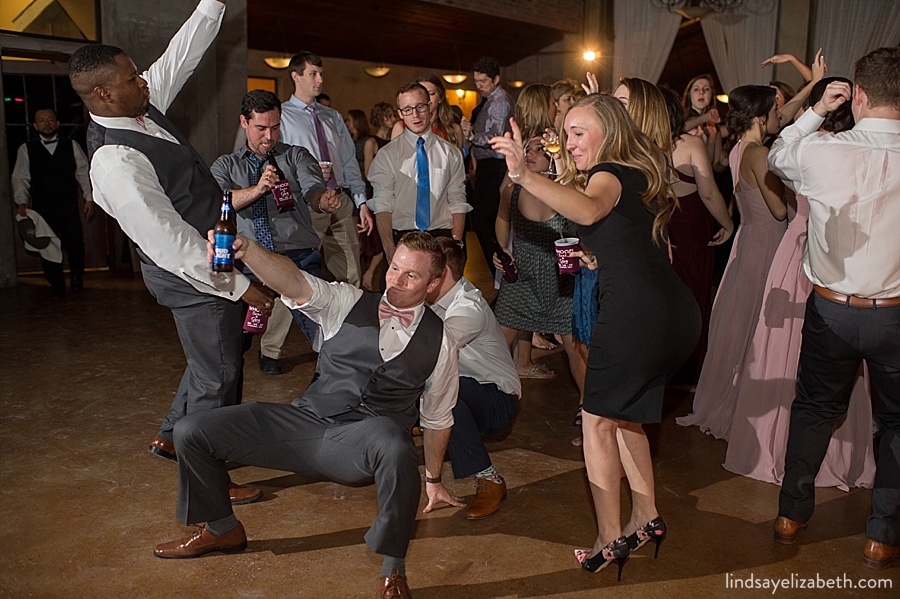 We had a little guys vs girls pose off during the reception – who do we pick as the winner?!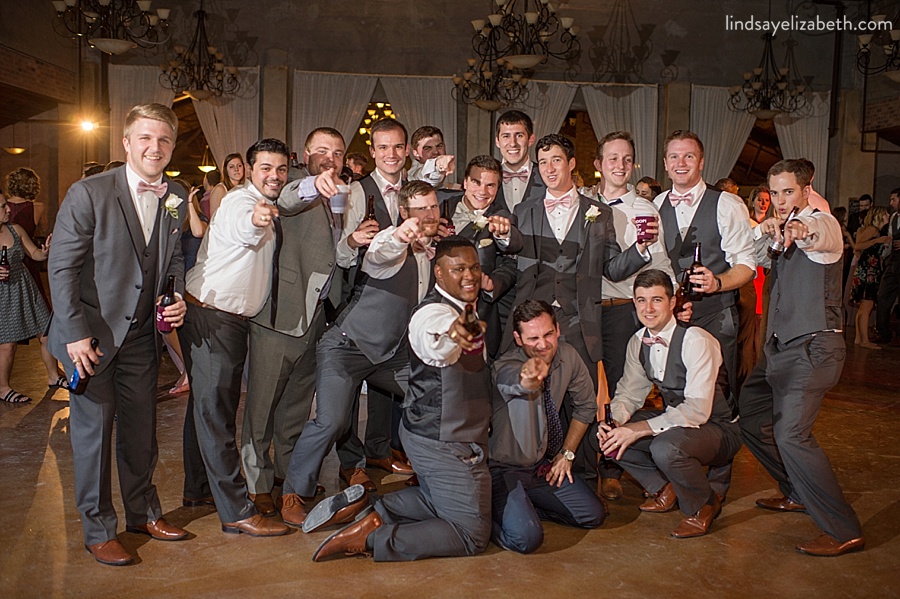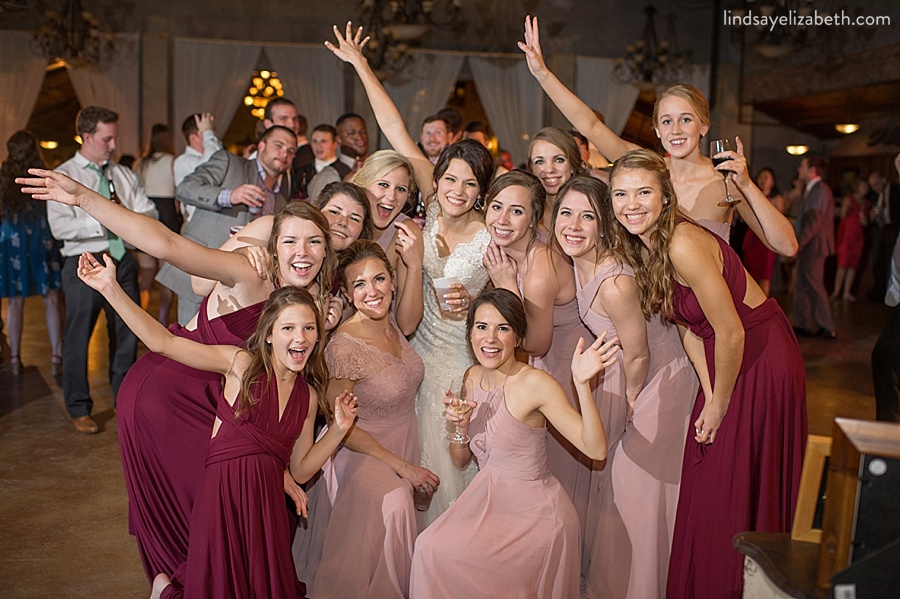 Nothing says wedding reception in Texas liek Whataburger taquitos and chicken biscuits to end the night!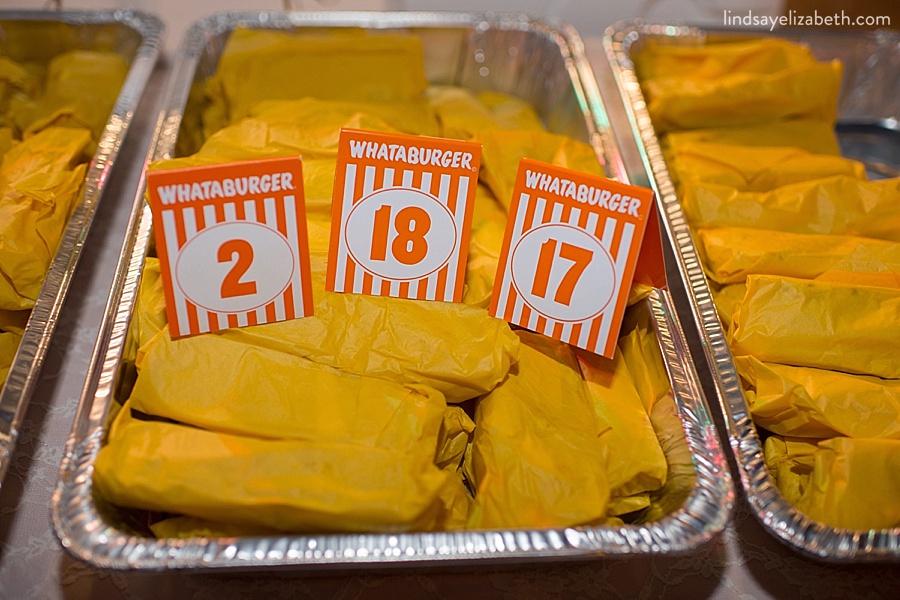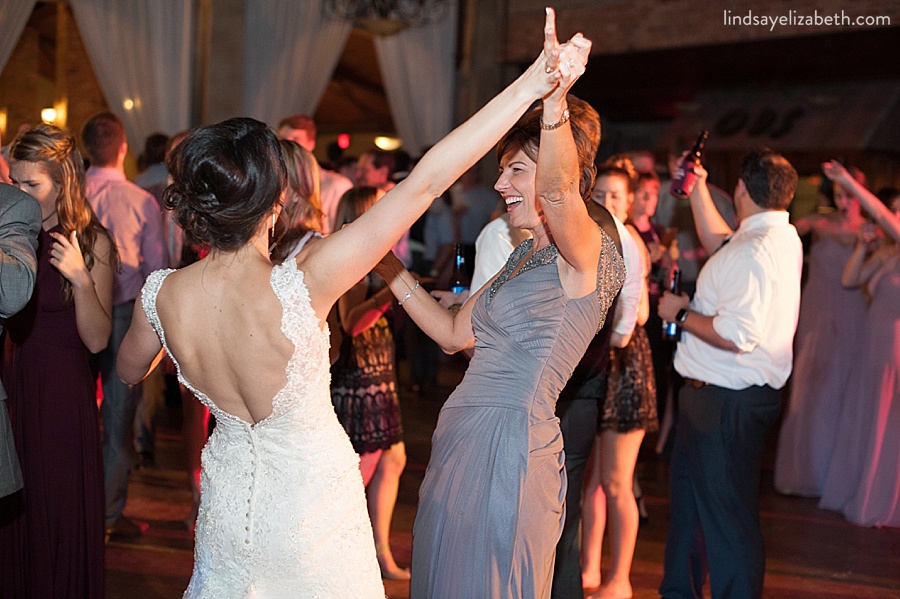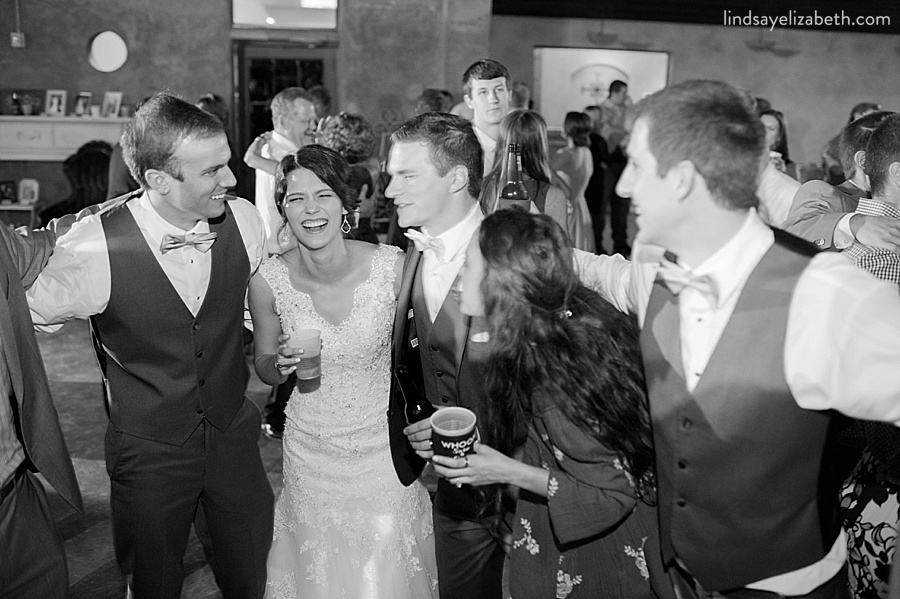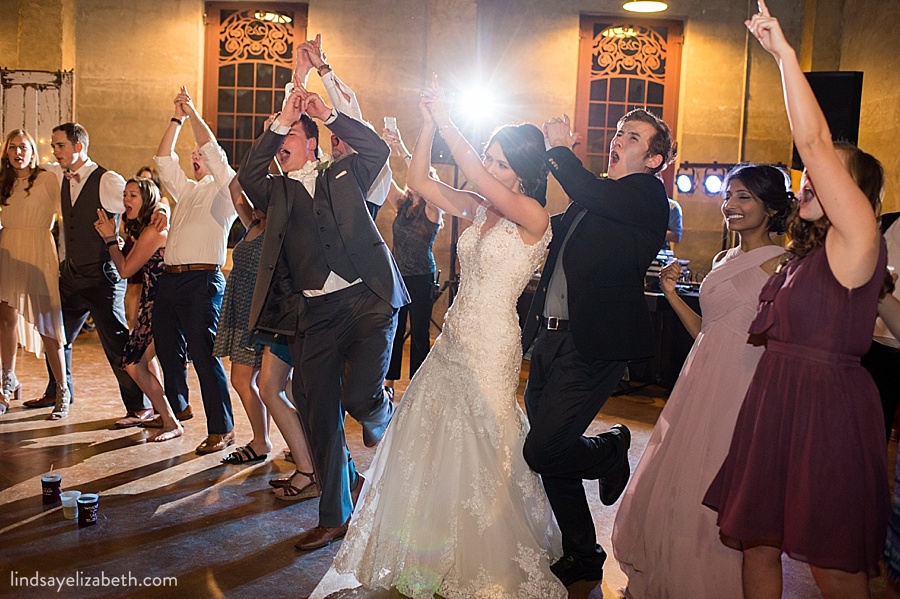 This might just be my favorite photo from the whole night; one last dance with everyone and Sara coudln't help but cry all the happy tears. Love this image so much!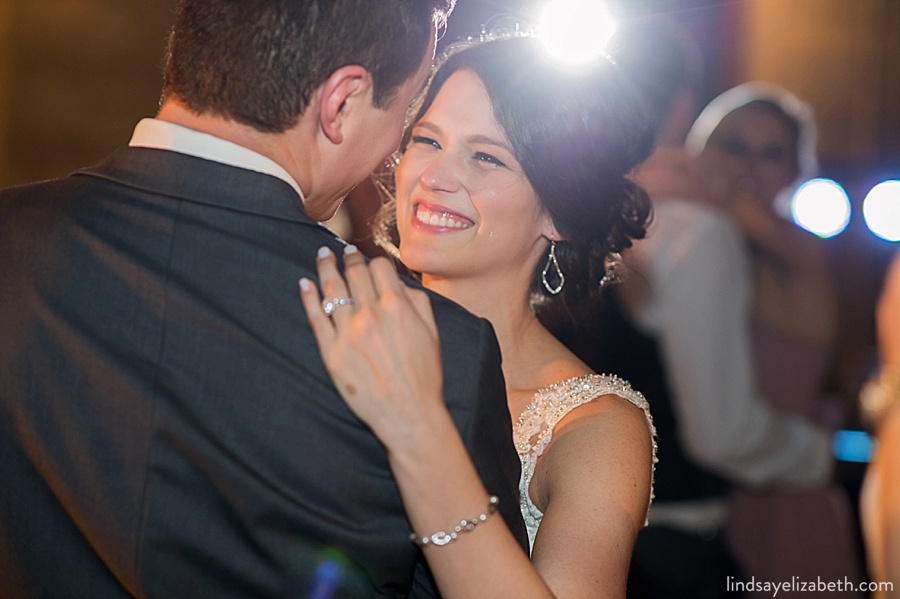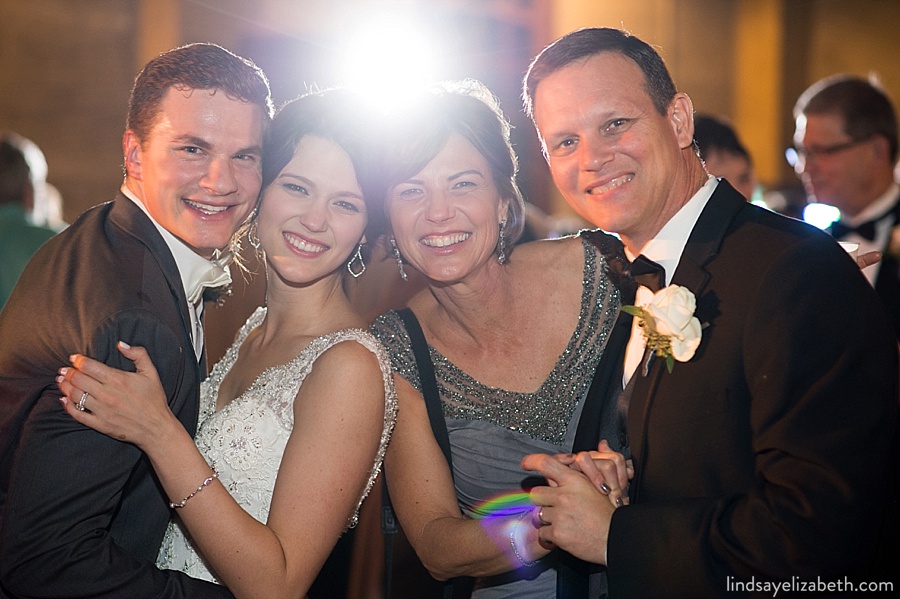 Their coordinator set up one last dance for just the two of them after the room cleared to end the night. This was such a sweet moment for just the two of them!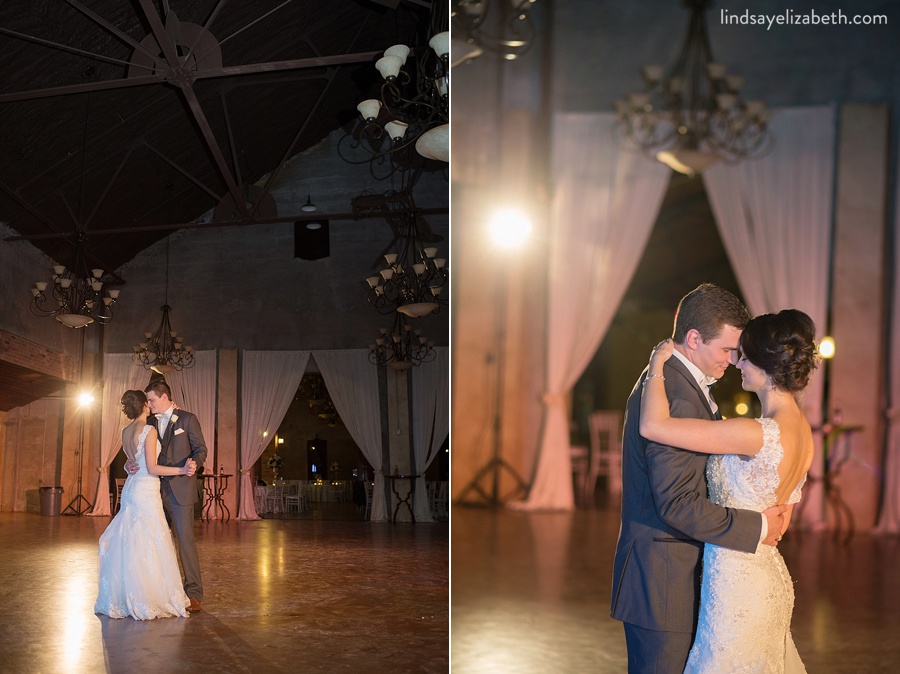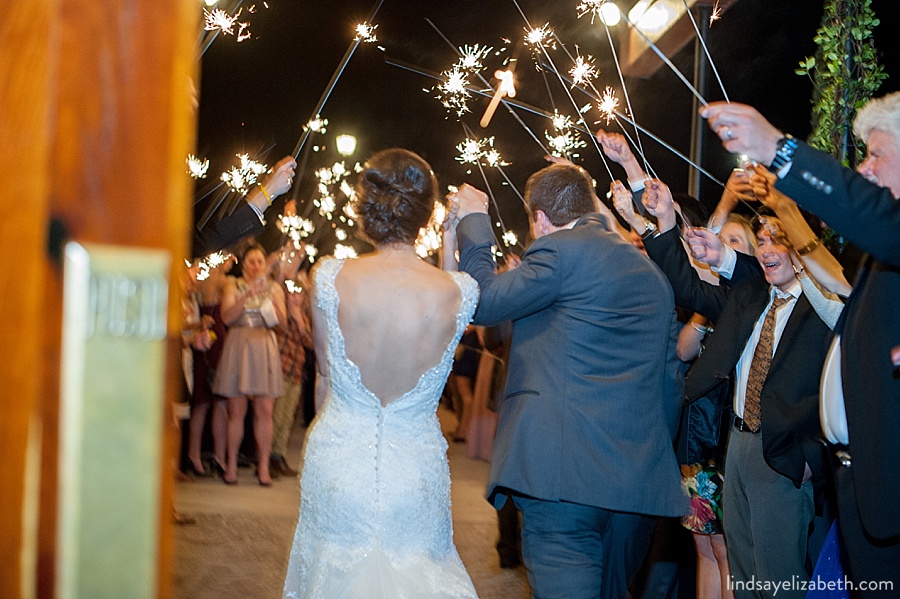 This night wouldn't have been possible without the INCREDIBLE team of vendors
Ceremony: St. Mary's Catholic Church in Plantersville
Reception: Olde Dobbin Station
Coordinator: Lindsay Lucas with Lean on Me Events (and she was FANTASTIC!!!!!)
Photographer: Lindsay Elizabeth Photography
Videographer: Seventh Ray Films
DJ: Exodus Sound Co
HAMU: Your Beautiful Face
Bridal Gown: Whittington Bridal
Tuxes: Men's Warehouse